BEST Restaurants in Cork – Chefs Guide to eating in Cork
The Best Restaurants in Cork list is made up of Restaurants across Cork County, including Cork City. This list will show you some of the Best Restaurants Cork offers. As a Chef, food is my passion. I want everyone to have the best dining experience, so this is why I have compiled this list of the Best Restaurants in Cork so you can really taste the BEST Cork has to offer. I will have some of the usually recommended restaurants, plus some hidden gems.
Cork is blessed to have some of the best restaurants in Ireland, partially because of the huge range of fresh ingredients they have available to them. They have the Wild Atlantic crashing on their doorsteps and farms producing the best cheese and meats you will find. Some call it the Culinary Capital of Ireland and when you visit some of my recommended restaurants, you will understand why.
Best Restaurants in Cork City
Here I have made a list of my Top 3 favourite restaurants to eat at in Cork City. These are the restaurants I would recommend to family and friends, so considering we are almost friends, I am happy to share this list with you.
Make sure to read my full list of the Best Restaurant in Cork City which will give you more options to choose from if you want to just dine out in Cork City.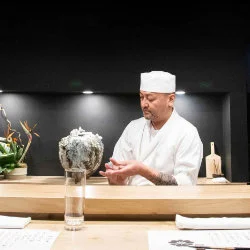 Michelin Star Award-winning restaurant Ichigo Ichie has to top the list of the Best Restaurants in Cork City. This Japanese Restaurant offers a unique dining experience that is exclusive to Cork City.
Previous to opening Ichigo Ichie, Chef-owner Takashi Miyazaki served his food from a small takeaway Japanese restaurant just off of Market Street in Cork City. Three years later, he went on to opening Ichigo Ichie.
At Ichigo Ichie diners get a one-on-one service from a small four-seater counter overlooking the master while he creates unique traditional Japanese dishes with a little modern flare.
Due to its popularity, it is recommended that you book well in advance for this fantastic food and cultural experience.
This is a restaurant top Chefs want to visit to eat, and it should be a destination you put on your top dining list when looking for the best restaurant in Cork. Ichigo Ichie Menu.
Location: No. 5 Fenns Quay, Sheares St, Cork City, T12 RY7Y.
Awards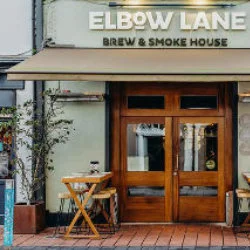 This is one of my all-time favourite restaurants in Cork City. This Restaurant, complete with an in-house nano brewery, will offer you some of the best BBQ food in Cork. Their baby back ribs straight off the grill are something everyone has to try. Washed down with their brewed beers, you are onto a winning combination.
If you fancy yourself as a bit of a "pitboss", then Elbow Lane also seel their very own bbq rubs. Fantastic to spice up your next cookoff and add another level of flavour to your food.
What is unique about Elbow lane is the quality of beers they brew inhouse in their own microbrewery. I had the pleasure of meeting their head brewer a number of years ago and this man just loves what he does.
They offer a range of amazing beers on tap and also do a tasting board. My favourite is their Jawbone Pale Ale. Elbow Lane Menu.
Main Course Price Range: Between €11.50 – €28.00 (Sides are extra €4.20 – €5.20)
Location: 4 Oliver Plunkett Street, Cork City.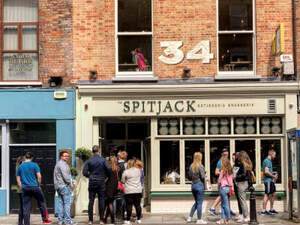 The Spitjack Restaurant in Cork City offers Breakfast, Lunch and Dinner. This is where you go when you want the best food packed with flavour. For breakfast, this is my go-to spot in Cork City. Their breakfast menu is extensive, and the food quality is hard to beat. Some days I'm a Full Jack person (Full Irish Breakfast), while on others, I'm a Spitjack classic morning person (Honey glazed ham on sourdough with poached eggs, benedict sauce and bacon dust, oh yeah!) Trust me; if you are looking for a heavenly breakfast, The Spitjack is where to go. Spitjack Menu.
Breakfast Price Range: €8.50 – €15.50 – Main Course Price Range: €18.90 – €22.95 (Sides Included)
Location: 34 Washington St, Centre, Cork, T12 RY96
Best Restaurant in Cork County
I will give you a list of my favourite restaurants outside of Cork City. These restaurants are worth the travel and will give a taste of something exceptional. All these restaurants on my best Restaurants in Cork list source and use the best of local ingredients. You will truly get a taste of real locally produced food from farm to fork. The are Cork Restaurants that you will never forget and will remember as being a real Taste of Cork.
Best Restaurants in East Cork
East Cork is probably best known for the Jameson Distillery, which thousands of people visit for the Jameson Experience. People don't realise that East Cork probably has some of the best restaurants in Cork. Here I will give you a list of my favourite East Cork restaurants that you must try.
Ferrit & Lee Midleton – Casual Dining/Modern Irish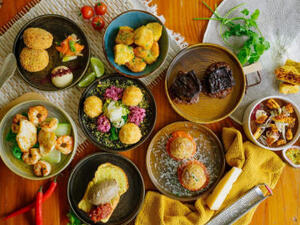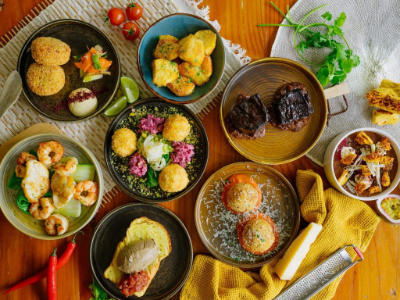 Ferrit and Lee restaurant is run by two Chef owners who bought the Restaurant from their previous owner a few years ago. Since taking over, they have revitalised their menu, taking Irish cuisine and modernising it with taste and flare. Ferrit and Lee have really built up an amazing reputation in Midleton for creating exciting and delicious dishes.  This is where you want to visit if you are bringing a loved one out for a treat. Ferrit and Lee are just walking distance from the Jameson Distillery and are perfect for a day visit and a bite to eat you will love and enjoy. Ferrit and Lee Menu.
Main Course Price Range: €20.00 – €32.00 (Sides extra €5.00)
Location: Distillery Walk, Midleton, Co. Cork
Roastie Restaurant Midleton – Best Burgers/International Cuisine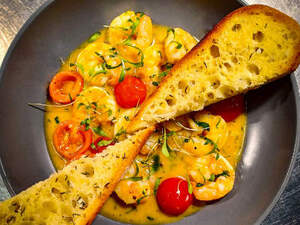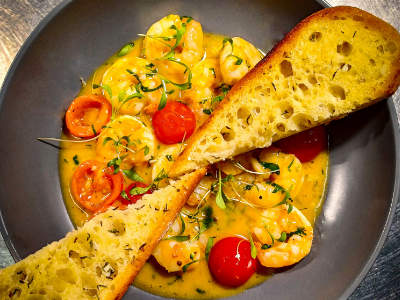 Now here is a real hidden gem, Roastie Midleton. Hidden away down a small lane in Midleton town, this small Restaurant has probably one of the biggest and best specials menus you will find in Cork, let alone Midleton. Every week their Executive Chef Jack creates a new specials menu based on the best seasonal, locally sourced ingredients. You will find menu items themed on cuisines from across the globe. One week you could have Greek-inspired dishes; the next, Indian. This Restaurant is slowly becoming a proper destination restaurant. Did I mention they won the Best Burger in Ireland? If you want a big burger packed with flavour, Roastie has the best burger menu in Cork. Roastie Menu.
Main Course Price Range: €14.50 – €26.00 (Sides included)
Location: Unit 1, The Mall, Riverside Way, Midleton, Co. Cork
Best Restaurants in West Cork
West Cork has some of the best food producers you will find in the County of Cork. Spoiled for choice with being close to the sea and having a the largest amount of farmland in Cork, restaurants have some amazing ingredients to choose from. Below is a list of my favourite go to restaurants and West Cork, these are a real treat.
Michelin Recommended, Good Food Ireland Recommended, Taste of Ireland Recommended and now Retrobite recommended. O'Connors Seafood restaurant, run by owner Shane Spillane will give you a taste of the best seafood Ireland offers. This is the Restaurant all the food critics visit to taste the best fish fresh from the Irish sea. If you are visiting Cork, this seafood restaurant has to be top of anyone's list.
Brunch Price Range: €9.00 – €15.00 (Sides Included)
The Brick Oven opened in 1997 and has created amazing pizzas in its stone pizza oven. Not only are they creating some of West Corks' best pizzas they have delicious steak sandwiches and, my favourite, Chicken Wings Buffalo Style. This pizza restaurant has been making pizzas for a long time, and it shows. The quality of the food is outstanding, and everything is very reasonably priced.
Main Course Price Range: €13.50 – €16.50 (sides included)