Indian Restaurants Cork City Centre have been known for their vibrant culture and offer Indian food enthusiasts a delightful array of dining experiences. Among the many international cuisines that grace the City, Indian Food stands out for its aromatic spices, rich flavours, and mouthwatering dishes. 
In this blog post, we will take you on a journey through Cork City's Indian restaurant scene, highlighting some of the best Indian Food Cork City has to offer.
Best Indian Food in Cork City:
I will provide you with my list of the best Indian Food in Cork City. For more information on these Indian Restaurants in Cork City Centre, read my detailed description further down for each Indian restaurant.
Myx-Tiq (South Indian Cuisine – Rustic Restaurant)
Bombay Palace Cork City (North Indian Cuisine – Casual dining)
Eastern Tandoori Indian Restaurant (Offers all Indian Regions – Casual/Formal dining)
Thali Nepal Restaurant (Asian Cuisine – Casual Dining)
Indian Restaurants Cork City Centre: The Spice Trail
A Brief Introduction to Indian Cuisine Cork
Indian Restaurants in Cork City will bring you on an irresistible journey through a rich tapestry of flavours and aromas. Indian Food encompasses diverse culinary traditions from the Indian subcontinent, offering a delightful blend of spices, herbs, and regional specialities. From the fiery curries of the North to the aromatic dishes of the South, Indian restaurants in Cork City bring the essence of India to your plate.
Indian Food in Cork City is known for its bold use of spices like cumin, coriander, turmeric, and cardamom, which infuse every dish with a unique and unforgettable taste. You'll find many options to suit your palate, like creamy butter chicken, spicy vindaloo, or vegetarian delights like paneer tikka and dosas.
Many Indian restaurants in Cork City Centre pride themselves on offering not only classic Indian dishes but also innovative fusion creations that cater to modern tastes. Whether you're looking for a casual street food experience or an elegant dining affair, the Indian culinary scene in Cork City has something for every occasion.
If interested, please read my article on the Best Restaurants in Cork City
Best Indian Restaurants in Cork City Centre
Myx-Tiq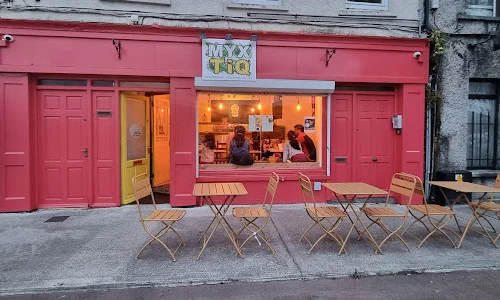 Cuisine: South Indian
Opening Times: Mon-Sun 12 pm to 9 pm
One of Cork's newest Indian restaurants, Myx-Tiq, is on Popes Quay in Cork City. Since opening, Myx-Tiq has been wowing diners with its vibrant flavours of South Indian Cuisine.
It's a tiny restaurant, but the food is original and unique.
Food portions are significant, and the price is excellent for those on a budget.
The staff are welcoming, and you feel great when you visit.
Visit the Myxtiq website.
Bombay Palace Cork City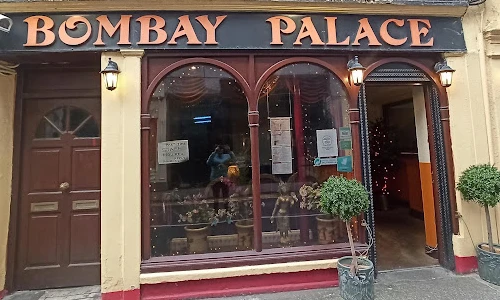 Cuisine: Northern Indian
Opening Times: Sun-Thurs 5 pm to 11 pm. Fri-Sat 3:30 pm to 11 pm 
Bombay Palace in Cork City serves high-quality, flavour-packed meals from Northern India. Located on Cook Street in Corks City Centre, the Bombay Palace is the perfect Indian Restaurant in Cork City for a unique sit-down dining experience.
Contemporary Northern Indian Cuisine with a mix of modern and traditional cooking.
Signature dishes are Lamb buna or, if you are vegetarian, their vegetable balti.
Cosy restaurant with an authentic Asian experience.
Visit the Bombay Palace Website
Eastern Tandoori Indian Restaurant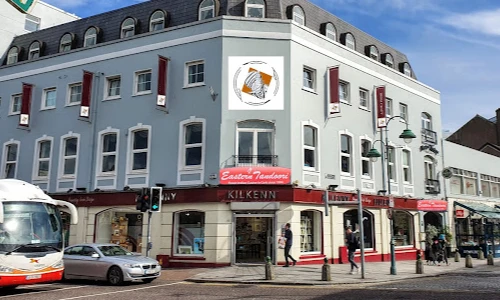 Cuisine: All Regions of India
Opening Times: Tues-Thurs 5 pm to 11 pm. Fri-Sat 5 pm to 11:30 pm Sunday 5 pm to 10:30 pm
Serving Cork since 1994, the Eastern Tandoori serves authentic Indian Cuisine from the Punjab to the Kerala regions. Using Ingredients locally sourced combined with fresh Indian Spices, the Eastern Tandoori Restaurant is a fantastic restaurant to visit.
Offers an early bird and dinner menu.
Unique dishes and flavours that cater to various dietary preferences.
The cosy and welcoming setting at the Bombay Palace.
Thali Nepal Restaurant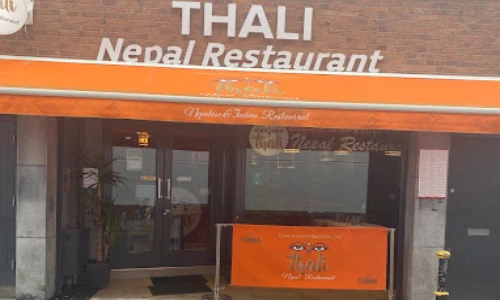 Cuisine: Indian/Chinese
Opening Times: Mon – Fri 5 pm to 10 pm. Sat 1 pm to 10 pm, Sun 1 pm to 9 pm
The Thali Nepal Restaurant in Cork City Centre brings you flavours of India and China all in one place. Nepal is located in a small area between India and China and you can see a lot of influence in their cuisine from these countries. Thali Nepal make my list of Indian restaurants to add something a little different for those looking for the best Indian restaurants in Cork City Centre.
Indian menu with a Nepal flair
Casual dining
Central location in Cork City Centre
Indian Food Cork City
Stew Store Marina Market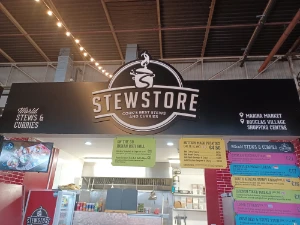 If you are looking for some tasty India food in Cork City, then the Stew Store at the Marina Market is a great place to visit. They make delicious Roti Rolls combining European and Indian Cuisine. Their Tika Masala and Vegan Jalfrezi or Chola Masala are a real treat full of flavour.
Fantastic selection of dishes from across Asia and South Africa
Excellent Vegan and Vegetarian menu
Located in the best food district in Cork City, the Marina Market Cork.
Cooking Indian Food at Home
Indian Grocery Stores in Cork City
The English Market Cork City
The English market in Cork City offers everything you need to cook an authentic Indian Dish. 
You can find the freshest spices in Mr. Bell's stall or one of their fruit & veg stalls. The English Market is a one-stop shop for a complete meal. You can visit one of the many local butchers to get your meat, or if you fancy going whole vegetarian, you have a vast choice to pick from.
Central location in Cork City
Choice of amazing Butchers, Bakers, fishmongers and Fruit and veg stalls to pick from.
Several vendors sell fresh spices, and looking around is always great.
Khan Spices Cork City
Khan Spices is located on North Main Street in Cork City. It is a little hidden gem in the heart of Cork City with a vast selection of Asian Ingredients. Khan Spices offers a large selection of imported spices and vegetables that most Indian Restaurants would use to create unique dishes. If you are looking for inspiration for your next meal, Kha Spices is the place to go.
Asian Foods Cork City
Asian Foods in Cork City has a wider variety of ingredients across Asia. This small grocery store is perfect if you want to try fusing various regions of Cuisine from Asia. Their range of fresh vegetables and spices gives the home chef more than they need to cook the perfect Asian dish at home.
Spice Town in Bishopstown
Just a short drive from Cory City Centre, Spice Town is located in Bishopstown. Spice Town has one of the largest selections of authentic Indian ingredients, from various types of flour to specialised Indian Vegetables. This store is perfect for anyone looking to get the most authentic ingredients possible when cooking Indian dishes. The staff are super helpful and will give you tips and advice.
Cultural Connections
Indian Festivals and Events in Cork City
Cork City has a large, active Indian community who live and work in Corks City Centre. You will find many members of communities working in the shops around the City.
Each year, members of the world Malayalee council celebrate the Kerala harvest festival in various venues around Cork City. They also hold Easter and Vishu events yearly, and members of the public are always invited to attend.
Along with these yearly events, Reardens Bar can often be found to host Bollywood nights regularly throughout the year, which celebrate the very best of Bollywood.
Conclusion
The India Restaurant scene is vibrant in Cork City and has lots to offer. Each restaurant brings its unique twist to traditional Indian Cuisine, and you will find something to suit everyone's needs.
From Traditional Indian Cuisine to more modern with a twist of Indian street food, Cork City has a lot to offer those searching for a bit of spice.
So, prepare your taste buds for a delightful culinary journey through the streets of Cork City!