"My doctor told me I had to stop throwing intimate dinners for four unless there are three other people." -Orson Welles
"My doctor told me I had to stop throwing intimate dinners for four unless there are three other people." -Orson Welles
This blog has been created to share the knowledge I have gained as a chef with you the reader. All recipes in this blog have been tried and tested by myself and my very picky family. In this blog I will aim to teach you some of the knowledge and skills I have gained as a chef. With these skills and the recipes I hope you will develop a passion for food like I have.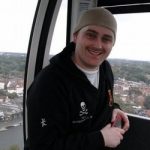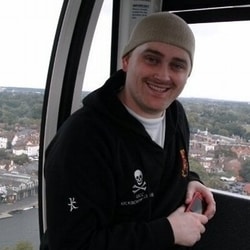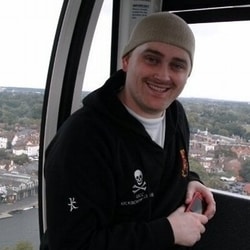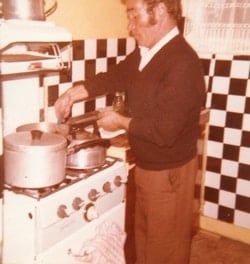 Grandfather Jackie Cooking
About Me.
Hi, my name is JJ Sheridan and I live in the food capital of Ireland, Cork.  I am a extremely happily married man with two fantastic children.
Growing up in Tipperary food had a big influence on me from a very young age.
The weekends as a kid you could nearly always be guaranteed of a gorgeous apple tart from my Nanny Sheridan and fairy cakes from my Nanny Hackett. There was no such thing as weighing things out then, it was handfulls of this and that but it always came out perfect.
My main influence came from my Grandfather Jackie. A proud and extremely hard working Waterford man. If he wasn't working on the building site he was cooking the best dinners in town.  From Sunday roasts complete with a "sweet", as he would call it, to his famous and extremely addictive 'potato scallops'.  My Grandfather was my hero.
Later in life and after a couple of career paths I eventually had the opportunity to chase my dream of becoming a Chef. I received my training and eventually went onto complete a Degree in Culinary Arts and haven't looked back since.
This blog is a new venture of mine to hopefully share my knowledge, skills and passion which I hope you can enjoy.