Best Cookbooks Everyone Should Have.
"An investment in knowledge pays the best interest" – Benjamin Franklin
Best Cookbooks Every Should Have
Here you will find a list of the best cookbooks everyone should have that I personally own in my collection or which I have read and highly recommend.  When every I need inspiration when creating a dish I always rely on these books to guide me.
I have a great passion for books and in particular cooking books which teach me the beauty and creativity of people within the food industry.  It's this passion that drives me to be as creative as I can when creating meals.
I don't in particular read many 'celebrity' cook books often as I feel these books are created just to sell.  Instead I choose books which are created out of passion for food and the ingredients used.
Some of these books are general interest while others are more specialised books.  They have all helped me build on the knowledge and understanding I have about food and keep me returning to them time and time again.
I hope you too will enjoy this list what I believe to be the Best Cookbooks Everyone Should Have.
Recommended Cookery Books
Here you will find a list of cookery books taken straight from my shelf. Each one of these books I use regularly for inspiration or just some recipes to create new dishes. View the list and Click on the links if you fancy grabbing a copy for yourself.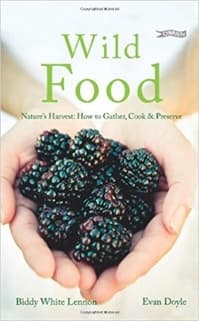 Wild Food By Biddy White Lennon & Evan Doyle

This is a great introduction to foraging for free food in the Irish countryside.  Biddy White Lennon a food writer, Slow Food member and Judge on The Great Irish Bake Off with the help of Evan Doyle a fellow Slow Food member and owner of The Strawberry Tree bring together a fantastic book everyone should read.

This book is packed full of information on wild foods that grow throughout the Irish country as well as giving a number of recipes that are used regularly in Evan's restaurants.

It contains some basic information on drying, smoking and making jams and vinegars that will have ever home cook stocking up their larder year round.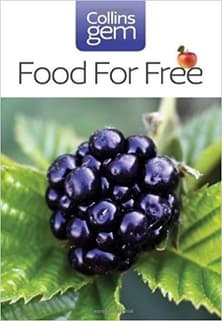 Food For Free by Richard Mabey

This is my handy little pocket book I bring out with my when ever I go for a walk.  It has a great little section in the front of the book that shows what wild food is in season each month.

The book is packed full of illustrations and pictures of wild food with plenty of information for those who have an interest in what is edible around the country side.

This book contains a small section on basic mushrooms but it has enough to give people a greater understanding of what grows around them. It also contains a small section on seaweed and shellfish to get you started on your seashore foraging.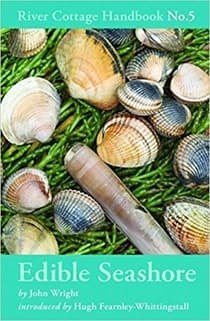 Edible Seashore by John Wright

I just the passion and knowledge John Wright has and how he gets this across to the reader in his book, Edible Seashore.

This book is part f the River Cottage range of Handbooks and is jam packed with information, tips, recipes and little stories John has gathered over his years of foraging along the coastline.

John's book gives you an introduction to foraging and the conservation of our shorelines so that they can be constantly enjoyed by all.  He shows the used equipment that can make foraging for various seafood and even gives advice on how to build some of them. 

This book contains a wealth of knowledge on seashore plants, seaweeds, various shell fish along with a number of classic recipes.  It is a fantastic read just for the stories that John brings from his years of experience.

A fantastic book and a really interesting read.
Recommended Irish Cooking Books
Here you will find a list of great Irish Cookery books filled with a huge amount of traditional recipes and advice.  There is nothing better than a traditional Irish Cookery book that passes on the traditions of Irish Families and the recipes they have used through the years.  I hope you enjoy these books and create fantastic meals of your own.
Click On Image To Purchase