Cheap Restaurants Cork City
Cheap restaurants in Cork City are easy to find if you know where to look. Yes, you could quickly head down to the local McDonald's or Burger King, but I think we can do a little better than that. Here, I will compile a list of Cheap Restaurants in Cork City that deliver great-tasting food at fantastic value.
Here I will cover a range of restaurants to give you a broad list of Cheap Restaurants that serve great food. I will give you a list of locations, price and what type of cuisine to make the choice a little easier when it comes to picking a restaurant when on a budget.
List of Budget Friendly Restaurants in Cork City
Bunsen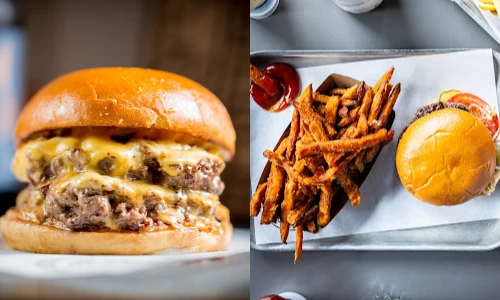 Location: 4 French Church St.
Price Range: 10 to 15 euros
Cuisine: Burgers & Fries
Bunsen is one place that is at the top of my list of cheap restaurants in Cork City. The food there is of fantastic value and packed full of flavour. Located on French Church Street in Cork City this is one place you have to try not only for good value but for great burgers.
You can easily get any burger at Bunsen for under 10 euro and for just under 4 euro you could throw in some fries. Considering you will pay over 6 euro for a flavourless Mcdonals burger, a Bunsen burger you couldn't even compare.
My choice is to skip the fries and go all in for their double cheeseburger which is just under 12 euro. You will be pushed to finish it, and the quality is outstanding. Bunsen is a prime example of getting excellent quality for food that won't break the bank.
Burritos & Blues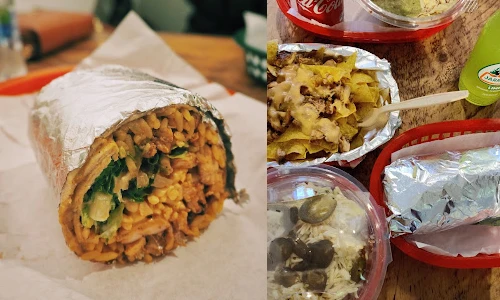 Location: Marina Market Cork City & Paul St. Centre
Price Range: 5 to 10 euros
Cuisine: Mexican
Another one to add to the best cheap restaurants in Cork City is Burritos & Blues over by Tesco Paul Street. This snazzy little eatery is a perfect place for a bite to share with a friend or partner, and you can get a lot for around 10 euros.
For a little over 5 euros, you can get Nachos with black beans, veg salsa and meat, which is excellent value. Take it up a notch and choose from a Burrito, burrito bowl, hard taco shells or quesadilla with a choice of filling for less than 8 euros.
Their burrito bowl silver bullet is my favourite, coming in at under 7 euro.
White Rabbit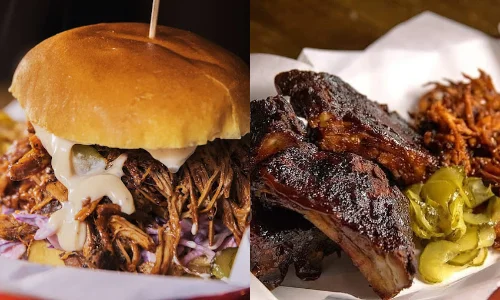 Location: MacCurtain Street & Marina Market Cork City
Price Range: 12 to 15 euros
Cuisine: BBQ Food
The White Rabbit, located on MacCurtain Street in the Victorian Quarter, is a fantastic place serving excellent BBQ food that has to be on my list of cheap restaurants in Cork City. They have an extensive list of BBQ food with various prices that may suit someone on a budget.
You will spend around 12 or 13 euros here for a wide selection of meals. My personal favourite is their hot links with two sides for 13 euros. The range of BBQ food offers is outstanding, from pulled pork to beef brisket sandwiches.
Tonys Bistro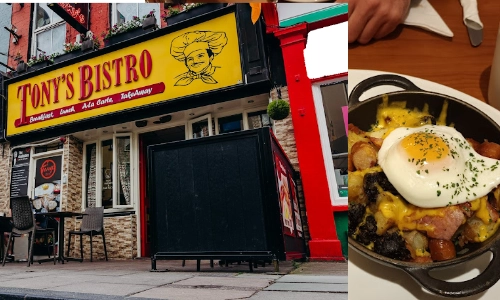 Location: North Main Street, Cork City
Price Range: 8 to 15 euro
Cuisine: Irish Bistro style
For breakfast or a great full Irish Fry, then Tonys Bistro on North Main Street is the place to go. Tonys Bistro is on my list for one of the best places to grab an all-day breakfast. At just under 9 euros, Tonys Bistro is easily added to the list of cheap restaurants in Cork City.
Wok'n'Roll Cork City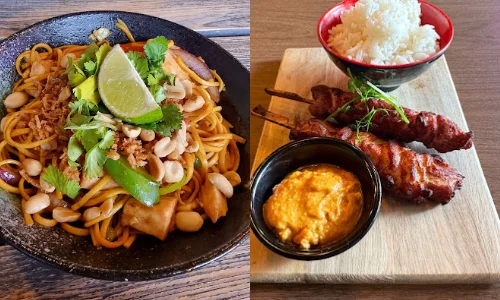 Location: Marina Market Cork City & Paul St. Centre
Price Range: 12 to 18 euros
Cuisine: Chinese
If you are looking for amazing-tasting Chinese, Woknroll on Gran Parade in Cork City is the place to visit. The food there is delicious and authentic and won't cost you the end of the world. Their award-winning Pad Thai is a must-try when visiting WokNRoll, and at 13 euros, you can't beat the quality and price.