Welcome. My name is Chef JJ, and I will give you my list of the best things to do in Midleton while you visit. 
I have been living in Midleton for roughly 10 years now. During that time, I was lucky enough to work in the food industry in and around Midleton town. From award-winning restaurants to butchers and even local Ice Cream production, I have had plenty of experience working with some great people and using the best ingredients.
In this guide, I will share some of the best things to do and places to visit in Midleton. I hope this guide will give you the information you need to visit some well-known and not-so-well-known locations on your visit. I hope you enjoy it.
What To Do in Midleton
Midleton: A Taste of History, Whiskey, and Culinary Delights
Welcome to Midleton, a charming farming town in East Cork, Ireland. With a population of around 12,000, this picturesque destination is a hidden gem 22 kilometres east of Cork City. Known for its rich history, Midleton offers visitors a unique blend of cultural heritage, whiskey experiences, and a thriving culinary scene.
Midleton Whiskey – One of the town's main attractions is the renowned Jameson Distillery, where whiskey enthusiasts can journey through the art of distillation and indulge in tastings that capture the spirit of Ireland. 
Midleton Food – Midleton isn't just a haven for history buffs; it's also a paradise for food lovers. The Ballymaloe Cookery School, situated 4km from Midleton Town, has played a pivotal role in shaping the region's culinary reputation. 
Midleton Attractions
Midleton town has become synonymous over the years with Whiskey and fantastic restaurants. I will run you through my list of things to do in Midleton on your visit.
1. Midleton Distillery Tour
A visit to Midleton would only be complete with a visit to the Midleton Distillery. Embark on the ultimate whiskey adventure with the Midleton Distillery Experience in Midleton, Ireland. Home to iconic brands like Jameson, Redbreast, and Powers, this unique tour goes beyond the basics, delving into the heart and soul of Irish whiskey. 
Immerse yourself in a one-of-a-kind journey, tasting and learning about seven distinguished whiskey brands. Each sip tells a tale, from Midleton Very Rare's magic to Method and Madness's innovation. 
Tours, ranging from 20 minutes to 2 hours and starting at €26, offer a delightful blend of education, tasting, and the chance to take home a piece of Irish whiskey history.
Visit the Midleton Distillery Website for more information.
2. Ballymaloe Cookery School and Gardens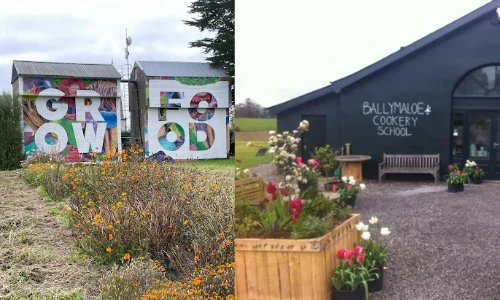 Discover culinary perfection at Ballymaloe Cookery School and Gardens, a globally acclaimed institution since 1983. Immerse yourself in a world of gastronomic excellence, where tradition meets innovation. The school, known for its Slow Food philosophy, offers year-round courses with internationally recognized certificates. 
Explore captivating gardens beyond the main cookery school—some meticulously crafted, others allowed to bloom freely, each with a unique personality and story. 
Step into an edible Eden, where the art of cooking unfolds against a backdrop of lush greenery. Whether you're an aspiring chef or a food enthusiast, Ballymaloe invites you to savour the essence of culinary mastery.
Visit the Ballymaloe Cookery School Website for more information.
3. Fota Wildlife Park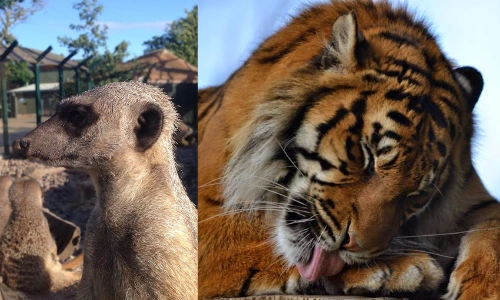 Embark on a wild adventure at Fota Wildlife Park, just a 15-minute drive from Midleton or accessible by train. Opened in 1983 on Fota Island, this 100-acre park is a biodiversity haven and the second-largest attraction in Ireland outside Leinster. 
Part of the Zoological Society of Ireland, Fota welcomes 460,000 visitors yearly, aiming to inspire conservation awareness. Wander amidst upgraded features like the indoor giraffe viewing area, the captivating Madagascan Village, and the 2015-opened Asian Sanctuary, home to Asian lions, Sumatran tigers, and Indian rhinos. 
Immerse yourself in nature, where every visit supports Fota's vision of preserving our precious global biodiversity.
Visit Fota Wildlife Park for more information.
4. Fota House and Gardens
Discover the charm of Fota House and Gardens, a gem of Regency architecture in Ireland. Unveil the island's history on a guided tour, where tales of Fota's vibrant past come alive above and below stairs. 
Wander through lush gardens showcasing a 200-year-old horticultural collection and a unique microclimate. Explore the ancestral home of the Smith Barry family, embracing the elegance of the orangery and tranquillity of walled gardens. 
The renowned arboretum features rare trees, while family-friendly trails offer energy-burning adventures. Fota House and Gardens invite you to enter a world where history meets nature, creating an enchanting experience for every visitor.
Visit Fota House and Gardens for more information.
5. Midleton Farmers Market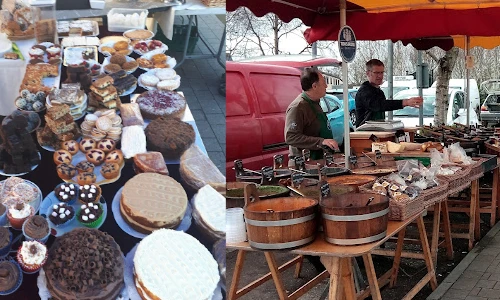 Indulge in the flavours of Midleton Farmers Market, a Saturday delight from 9 am to 1:30 pm in the Market Green next to Supervalu by the main roundabout in town. Crafted over a decade ago by the vision of Darina Allen, it's one of Ireland's most celebrated markets. 
Ballymaloe Cookery School's stall bursts with garden-fresh herbs, while Ryan's Arbutus Bread and Frank Hederman's award-winning smoked salmon tantalize taste buds. Woodside Farm's organic pork and Dan and Ann Aherne's famed organic chickens highlight local flavours. 
From organic vegetables to gourmet treats, the market's diverse offerings allow you to fill your bag with quality, supporting the local economy and savouring the essence of Midleton every week.
Visit the Midleton Farmers Market Facebook Page for more information.
6. Leahys Open Farm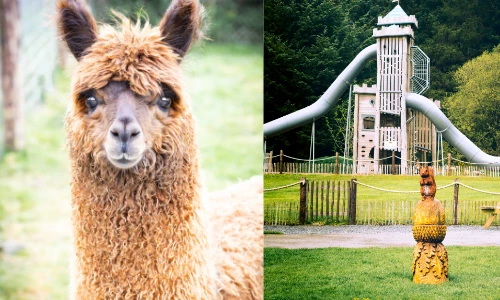 Embark on a day of family fun at Leahy's Open Farm in East Cork, where the simple charm of old farm machinery has transformed into a bustling family attraction. Designed for all ages, the farm features an engaging obstacle course that tests kids' balance, coordination, and skills. The 22-foot climbing frame offers thrilling heights for adventurous youngsters.
Explore Tresy's Trail through quaint forestry, discovering various animals and charming beehives. Dive into the challenge of Dun's Mystery Maze, one of Ireland's most prominent, spread across nearly one acre.
For mini golf enthusiasts, the Kids Golf Park is a 9-hole course filled with obstacles, promising a real challenge for players of all ages. Enjoy the excitement of Quad and Barrel train rides – an exhilarating experience for kids and parents alike. As you traverse the farm, encounter diverse animals, from friendly rabbits to fascinating snakes, providing a hands-on and educational experience.
Leahy's Open Farm is not just a destination; it's a day packed with adventure, exploration, and family bonding. With a blend of outdoor activities, animal encounters, and thrilling rides, it's the perfect spot for families seeking a memorable and entertaining day out in the heart of East Cork.
Visit Leahy's Open Farm website for more information.
7. East Cork Golf Club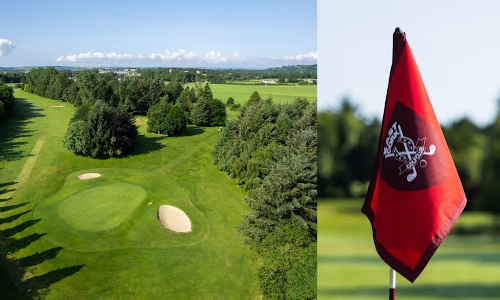 Discover golfing excellence at East Cork Golf Club, a gem founded in 1968 on a converted dairy farm in Midleton. Bordered by two rivers, this parkland course designed by Eddie Hackett offers a picturesque setting. 
Originally a nine-hole course, it expanded to 18 holes in 1975, showcasing Hackett's golfing genius. The warm hospitality has become legendary, extending to the Surf and Turf restaurant on-site, serving some of Midleton's finest cuisine. 
Whether you're a golf enthusiast seeking a challenging course or a food lover craving culinary delights, East Cork Golf Club provides an unforgettable experience in the heart of East Cork.
Visit the East Cork Golf Club website for more information.
8. Swell Surf School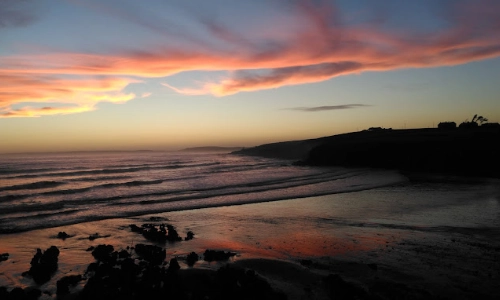 Dive into the thrilling surfing world at Swell Surf School, perched on Inch Beach in Whitegate, Midleton. Founded by the dynamic duo Andy Jolly and Serena Lee, this school is more than just waves; it's a passion-filled endeavour. 
Andy, a second-generation surfer with a legacy rooted in his mother's 1972 European Surf Championship, brings a deep love for the sport. Approved by the Irish Surfing Association, Swell's enthusiastic staff aims to provide the perfect start to your "Surfing Life."
For the little wave riders, there are beginner surf lessons and 5-day Summer Surf Camps in July and August. Adults can improve surf fitness through weekly classes and beginners' lessons. Swell caters to groups, too, from adventurous Hens & Stags to Corporate and Youth Groups, ensuring everyone can ride the waves together.
The goal is to teach surfing and inspire a lifelong love for the ocean and adventure. With a commitment to fun and safety, Swell Surf School welcomes all to experience the joy of surfing against the stunning backdrop of Inch Beach. Come, catch a wave, and let the ocean's rhythm guide you into a world of aquatic adventure! 
Visit the Swell Surf School website for more information.
9. Walking and Cycling Trails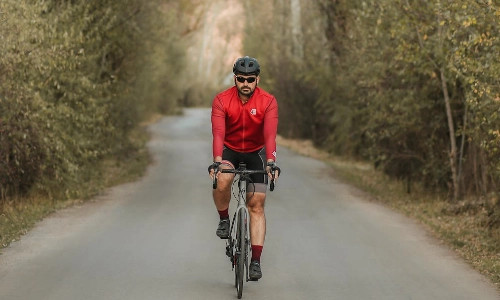 Discover superb walking and cycling trains in and around Midleton Town, taking you off the beaten path to explore the exquisite scenery of East Cork.
Discover the Midleton Youghal Greenway, a safe and accessible route for all ages. This picturesque trail not only enhances county-wide cycle infrastructure but also promotes well-being. The Greenway will take you from Midleton to Mogeely, Killeagh and into Youghal.
Explore the enchanting Ballyannan Wood, a hidden gem with a rich history dating back to the 17th century. Spanning 25 hectares, it unveils old stone walls, carriage paths, and captivating features. Nestled in the Owenacurra Estuary, this woodland promises a picturesque shoreline habitat, creating a serene haven for birdwatching and nature enthusiasts.
Visit the Ballayannan info page on the Coillte Irelands website for more information.
Explore Curragh Woods in Midleton, once part of the historic Smith Barry Estate. This enchanting woodland, bordering the Leamlara and Owenacurra rivers, offers unmarked paths, archaeological wonders, and varying elevations from 30 to 150 meters. Treasured by locals, it's a beautiful haven for nature lovers and history enthusiasts alike.
Visit the Curragh Woods info page on the Coillte Irelands website for more information.
10. Midleton Best Food Spots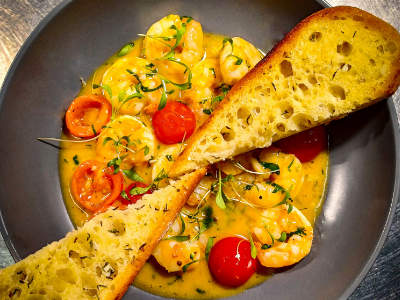 Midleton Town has become known for having some of the finest restaurants in East Cork. You will understand why the food is the best with so many local producers in such a small area.
My two favourite restaurants in Midleton are the Ferrit and Lee and Roastie Midleton, where you can have a sit-down meal for lunch or dinner.
Ferrit and Lee Midleton
Indulge in the essence of East Cork at Ferrit and Lee Restaurant in Midleton. Inspired by local producers, their modern Irish-style menu guarantees a flavorful experience. 
Savour carefully selected craft beers and an extensive wine selection, emphasizing sustainability. This culinary gem invites you to taste the best of Ireland's culinary and beverage delights.
Roastie Restaurant Midleton
Discover the charm of Roastie Restaurant in Midleton, a beloved family-owned gem since 2019. Winner of the Best Restaurant Burger in Ireland, this is an authentic up-and-coming restaurant in the Midleton food scene. 
Locals adore the friendly staff and delectable food sourced from the best local producers. Indulge in a unique menu showcasing the finest ingredients of Midleton and Cork. 
They have one of the most extensive specials menu, which changes weekly to showcase a range of international cuisine.
11. Midleton Cafe's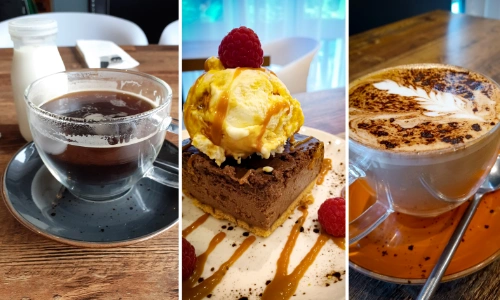 Midleton Town offers those thirsty for refreshment a wide selection of locations that will quench your thirst.
Toastie Midleton
Located in the Centre of Midleton, Toast Cafe offers some of the best coffee available in town. To go with their excellent coffees, they have a fantastic range of toasted sandwiches, cakes, pies and breads, all cooked from scratch.
Bitesize Midleton
Bitesize in Midleton is where you want to go if you want a coffee and a fancy pastry. The pastries are unique and made to exceptionally high standards. Great for a coffee and a chat.
Montys Midleton
Montys is a great little coffee shop located down the end of Midleton near the Jameson distillery. Great for coffee on the go while you wait to go into the distillery for your tour.
The Granary Foodstore
The Granary Foodstore is just off the main street, down a side lane next to the Black Barrel Gastro Pub. They serve great coffee and have a fantastic range of home-cooked cakes and meals.
12. Midleton Pubs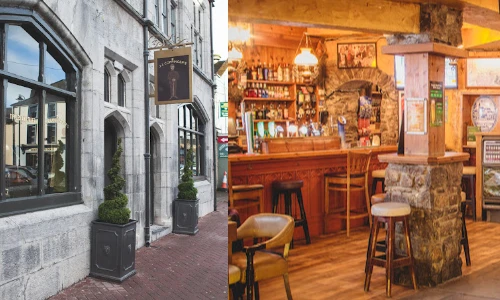 If you are looking for some extra refreshment, then Midletons pubs are packed full of Irish charm and booze, lots of excellent-tasting booze.
Coppingers Midleton
The main place that everyone in Midleton loves to frequent is Coppingers, more lovingly referred to as JJ's. Coppingers regularly have live music events where you shouldn't be surprised if the musicians end up standing at the Bar. 
They have one of the best cocktail menus in East Cork, and the premises oozes charm. Located at the end of the main street in Midleton towards the Jameson distillery, the stone-brick building is hard to miss.
Wallis' Bar Midleton
Wallis' Bar is where you will find many of the craic with their late-night Bar on the weekends. Immerse yourself in the heart of Midleton at Wallis' Bar on Main Street, a must-visit destination. Known as 'The Town Hall Bar,' it welcomes you with a warm embrace, offering a cosy atmosphere, an impressive array of beers, wines, spirits, and delectable food. 
This iconic establishment isn't just a pub; it's one of East Cork's top live music venues, showcasing local and distant talents. Be sure to soak up the sun in their outdoor seating area—a delightful spot to savour the vibrant atmosphere and unwind during your visit to Midleton.
13. Midleton Retail Therapy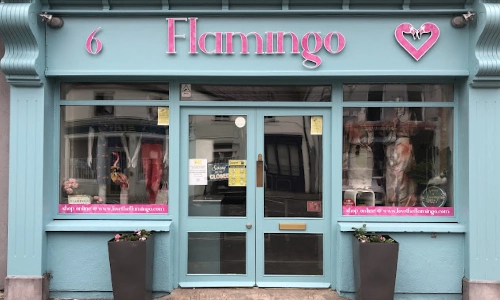 Indulge in retail therapy in Midleton with a diverse range of clothing stores. Flamingo caters to stylish women, boasting a celebrity clientele. 
On the main street, explore Dakota Midleton, Paco, Pamela Scott, and Magnolia Midleton, offering a delightful shopping experience for women. 
Fox and Co Menswear presents trendy men's fashion, while Bertelli Menswear on the main street offers a curated collection. From celebrity-inspired looks to classic menswear, Midleton's clothing stores provide a fashion haven for all, ensuring a rewarding and stylish shopping excursion during your visit.
Conclusion
In conclusion, a visit to Midleton promises a perfect blend of history, culture, and contemporary charm. From the iconic Jameson Distillery and the scenic Midleton Youghal Greenway to the hidden gems like Curragh Woods and Ballyannan Wood, the town unfolds a tapestry of experiences. 
Indulge in culinary delights at Ferrit and Lee or Roastie Restaurant, and unwind at Wallis' Bar with live music. 
With diverse retail therapy options and the warmth of local hospitality, Midleton stands as an East Cork gem. Whether you're a history enthusiast, a nature lover, a foodie, or a shopper, Midleton offers an enriching and memorable getaway in the heart of East Cork.