Restaurants in Douglas Village, Cork: These words promise tantalizing tastes, warm hospitality, and memorable dining experiences. From traditional Irish pubs serving hearty comfort food to international eateries offering exotic flavours, Douglas Village is a culinary melting pot that caters to every palate.
I've been a chef for over ten years, and besides having a passion for cooking, I love trying out local restaurants and cuisines. I have compiled a list of some of the best Restaurants in Douglas Village, Cork, that everyone should visit at least once.
If you are interested in more restaurants in Cork, please read my article on the Best Restaurants in Cork City.
Best Restaurants in Douglas Village
O'Sullivans Bar & Bistro Douglas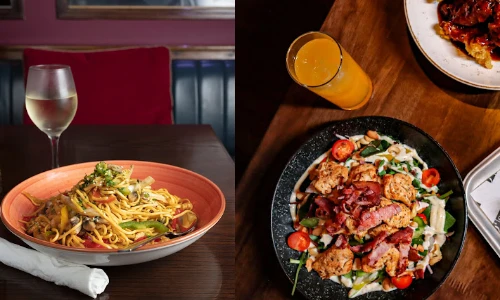 Nestled in the heart of Douglas Village, O'Sullivans Bar & Bistro is a beloved local gem known for its warm Irish hospitality and hearty cuisine. With a welcoming atmosphere, this establishment offers a diverse menu featuring traditional Irish dishes alongside international flavours. From classic Irish stews to gourmet burgers, O'Sullivans has something for every palate.
O'Sullivans Bar & Bistro serves breakfast, Lunch, and Dinner daily, always except walk-ins and bookings.
Barrys of Douglas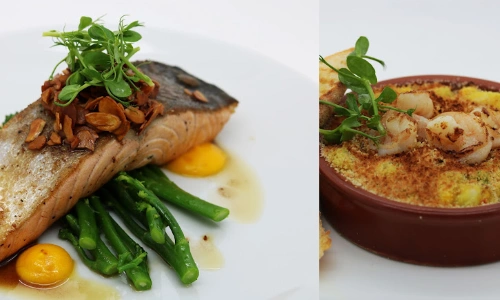 Barrys of Douglas is a charming family-run restaurant serving the community for generations. Barrys of Douglas is known for its fresh seafood and homemade Irish comfort food; it's the perfect place to savour authentic flavours in a cosy setting. From their signature fish and chips to succulent steaks, Barrys offers a taste of Ireland's culinary heritage.
Barrys of Douglas offers Breakfast, Lunch and Dinner and is also a perfect place to grab a few pints.
Marcello's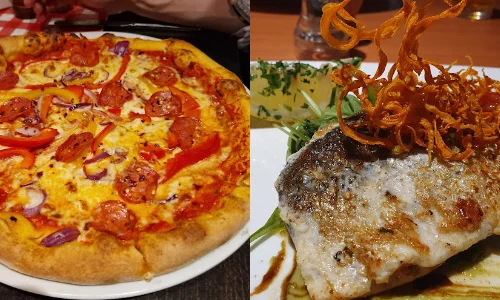 Step into the world of Italian cuisine at Marcello's, where the aromas of freshly baked pizza and pasta fill the air. This restaurant is a haven for lovers of Mediterranean flavours. With a menu that includes wood-fired pizzas, homemade pasta, and an extensive wine list, Marcello's promises an unforgettable Italian dining experience.
Marcello's in Douglas offers some of the best authentic Italian Cuisine in town. Quality is always a top priority so you can be assured of the best when dining at Marcello's. They have a great vegan menu for you non-meat lovers.
12 Tables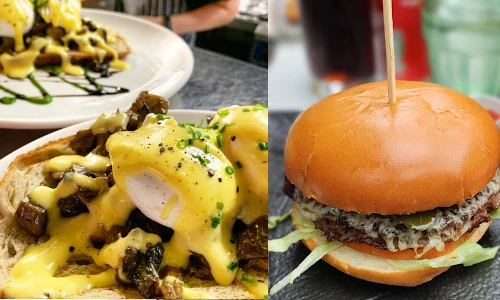 12 Tables is a fine dining destination in Douglas Village, offering an exquisite menu crafted from locally sourced ingredients. This restaurant takes pride in delivering a fusion of Irish and international flavours in an elegant setting. From beautifully presented seafood dishes to expertly grilled meats, 12 Tables caters to those seeking a sophisticated culinary adventure.
Serving Breakfast, Lunch and Dinner, 12 Tables is perfect for specials occasions.
Echo Douglas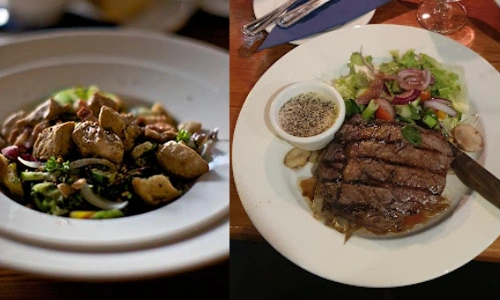 Echo Douglas invites guests to embark on a gastronomic voyage through Asian fusion cuisine. With a menu that spans Indian Curry, Thai curries, and Mediterranean stir-fries, Echo is a haven for lovers of Asian flavours. The contemporary decor and friendly staff add to the overall dining experience.
Open seven days a week, Echo Douglas is genuinely something different and unique.
Ramen Douglas
Ramen Douglas is a haven for lovers of Japanese cuisine. This restaurant offers a comforting and flavorful experience, specialising in authentic ramen dishes. Whether you're a fan of rich miso broth or spicy tonkatsu, Ramen Douglas has a bowl to satisfy your cravings.
Okura Japanese Cuisine
Okura Japanese Cuisine is a destination for sushi fans and lovers of Japanese culinary artistry. With a focus on fresh, high-quality ingredients, Okura serves up beautifully crafted sushi rolls, sashimi, and traditional Japanese dishes. The elegant ambience adds to the dining experience, perfect for special occasions or a memorable night.
Rose Garden Chinese
Rose Garden Chinese is your go-to destination for authentic Chinese cuisine. With a wide range of dishes, from classic dim sum to savoury stir-fries and Peking duck, this restaurant captures the essence of Chinese flavours in a welcoming setting. The attentive staff ensures a memorable dining experience.
Indian Restaurants in Douglas Cork
Haveli Indian Restaurant
Haveli Indian Restaurant brings the vibrant flavours of India to Douglas Village. Known for its extensive menu of curries, tandoori dishes, and vegetarian options, Haveli offers an authentic taste of India's diverse cuisine. The warm and inviting atmosphere complements the aromatic spices that fill the air.
Coriander Nepalese and Indian
For a taste of the exotic, Coriander Nepalese and Indian is a must-visit. This restaurant transports diners to the Himalayas with its aromatic curries, tandoori delights, and flavorful Nepalese dishes. With its authentic flavours and welcoming ambience, Coriander is a journey through the rich tapestry of South Asian cuisine.
These Douglas Village Cork restaurants offer diverse culinary experiences, each with unique charm and flavours. Whether you're in the mood for traditional Irish fare, international cuisine, or exotic flavours from around the world, Douglas Village has something to satisfy every palate.