Traditional Irish Food Recipes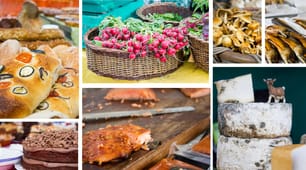 Traditional Irish Food Recipes
Irish Food – Irish Ingredients – Irish Culture
Traditional Irish Food Recipes
Welcome to my Traditional Irish Food Recipes Page.  Here you will find a selection of Traditional Irish Food Recipes that I cook regularly at home for my family in County Cork.  These are family favourites that have been tried and tested and I hope you will enjoy them.
Irish Food
Irish Food has come a long way in the past 20 years largely due to Irish Chefs returning home after spending years working in other countries.  With them they have brought new ideas and ways of cooking that has elevated Irish Food to another level.  These Chefs found that Ireland was rich with a wide range of top quality produce and ingredients.  This allowed them to use their skills to bring traditional Irish cooking into the modern age.
Ireland is renowned world wide for its vast green fields and beautiful rivers and lakes.  Our Irish culture and heritage is heavily influenced by Catholicism with a mixture of paganism and mythology put into the mix.  Ireland is often referred to as the land of saints and scholars or the home of the fairies or little people.  This religious and mythical heritage can often be seen within our Irish food.  A prime example of this can be found in our Traditional Irish Soda Bread.  Before being put into the oven the soda bread is often cut with a cross to bless the bread but it is also pricked with a knife in each quarter to drive the fairies out.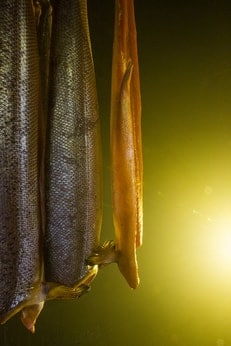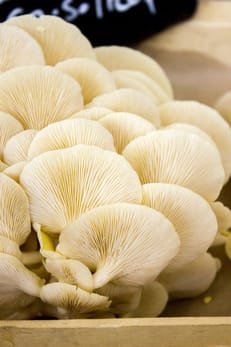 Due to the fact that Ireland has such lush green pastures, crystal clear lakes and rivers and the Atlantic ocean lapping at its coastline, our produce tends to be of a very high quality.  Our butters are golden in colour, milk this delicious and creamy, our beef packed full of flavour while are vegetables are jam packed with nutrients from our rich and fertile soils.  Ireland has now become the home of the Saints and Scholars and Foodies. 
In my home county of East Cork we are very lucky to have a great selection of meats, vegetables, fish and dairy.  Everything a passionate chef could want you can find right on your doorstep in our beautiful county of Cork.  Just 30 minutes drive you will find Frank Hedermans Irish Smoked Salmon which in my humble opinion is the best smoked salmon in the world.  We have Ballycotton Seafood another 20 minutes drive from my front door and numerous vegetable and dairy producers within a short drive.  East Cork really is a heavenly place to live for foodies and chefs a like.
Traditional Irish Food Recipes From My Blog